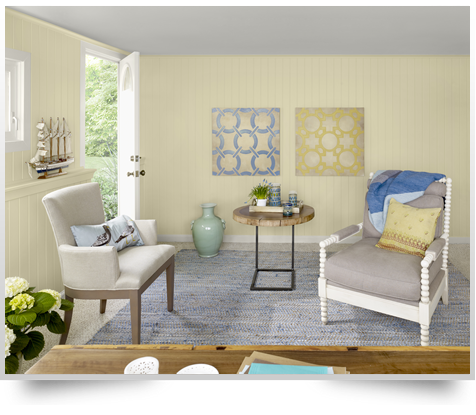 Lemon sorbet color of the Year for 2013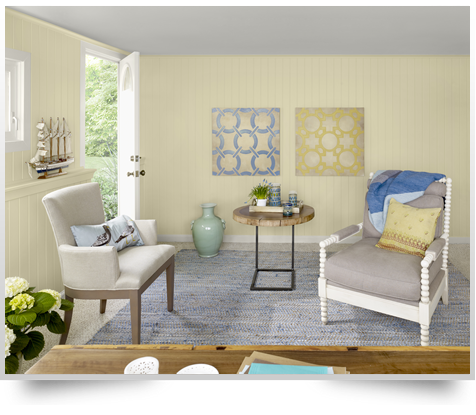 Luscious lemon sorbet (2019-60), Color of the Year for 2013 by Benjamin Moore, is the perfect transitional color between the mid-tones and saturated colors seen in today's home furnishings and the softer, lighter pastels which are emerging for 2013.
This beautiful yellow harmonizes with other trending pastels in the mint, coral, pink, blue, and vanilla families. Uplifting without being overpowering, lemon sorbet (2019-60) complements almost any color palette and provides a unifying element for diverse spaces.