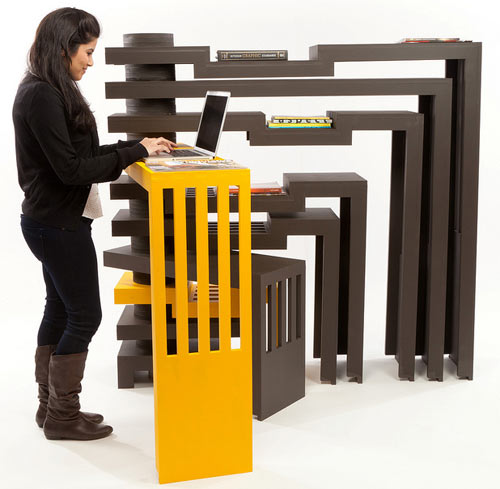 Cool Modular office by RISD Students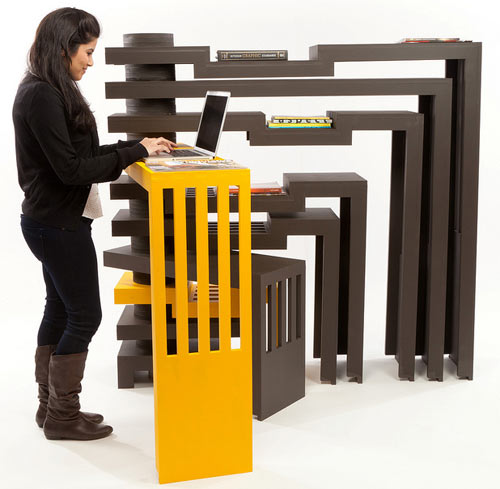 Students of the Department  Interior Architecture at the Rhode Island School of Design, created a collection called Prototyping the Domestic Environment and exposed to the Salone del Mobile 2012, Milan.
Of all the creations i like most the modular office. How convenient idea for a small space! Extremely versatile and designed to be functional and aesthetically elegant.