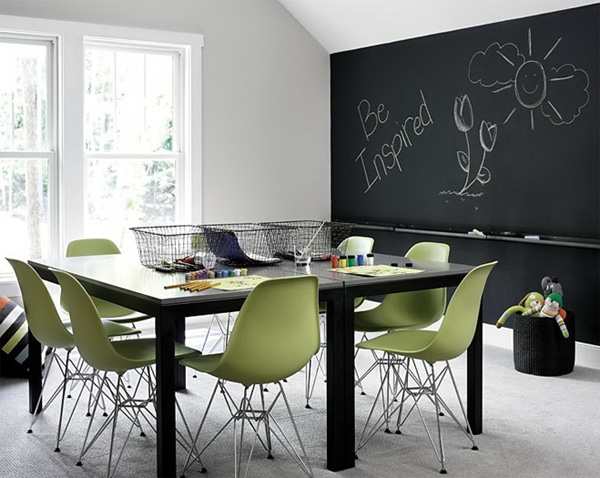 Blackboard dining room decorating ideas
The trend wants blackboards  to disconnect from the associations of our school year and claim a place in our home decoration, for that it's worth a look and a host of ideas for their use as decorative elements in the space of dining.
Interesting art, flexible, innovative, alternative, proposals  in following images. Experiment with the material of blackboard paint, applying it to entire walls, or part thereof.