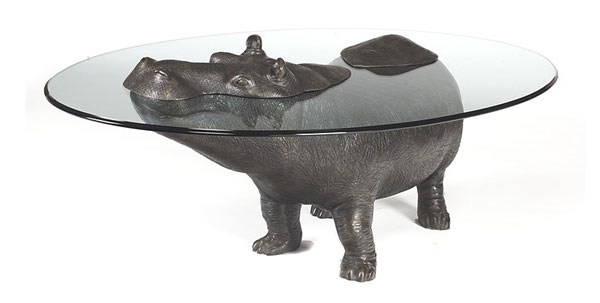 Animals Bronze Collection Of Tables by Mark Stoddart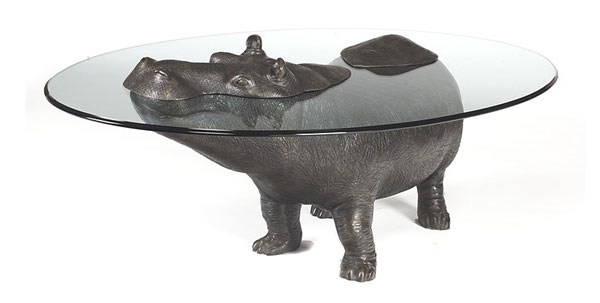 Mark Stoddart suggests an alternative glass table that even though some would characterize the unusal and without taste, we find it "somewhat" interesting!
The glass tabletop penetrated the body of a wild animal and creates an image like emerges from the water. There are different versions available of the table as the hippopotamus, the rhinoceros, the elephant and the dog.
These tables are produced only on demand and more details can be found in www.markstoddart.com