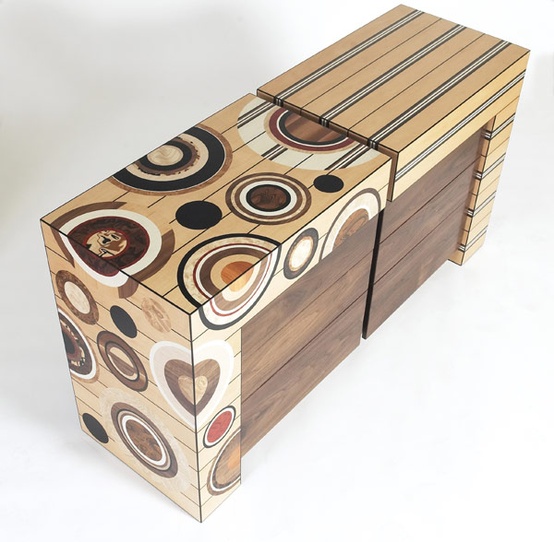 Amazing marquetary furniture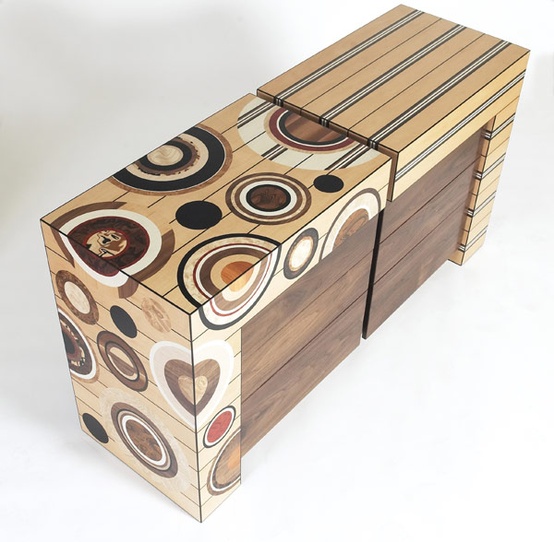 Christine Meyer-Eaglestone is an artist of marquetry and Chris Tribe an excellent furniture designer. They have joined forces in a series of furniture called Opposites.
The range includes a variety of well-designed furniture as above Buffet where circles and stripes successfully married to a very attractive marquetry. It's gratifying to see that traditional techniques are applied in new ways to create unique pieces.