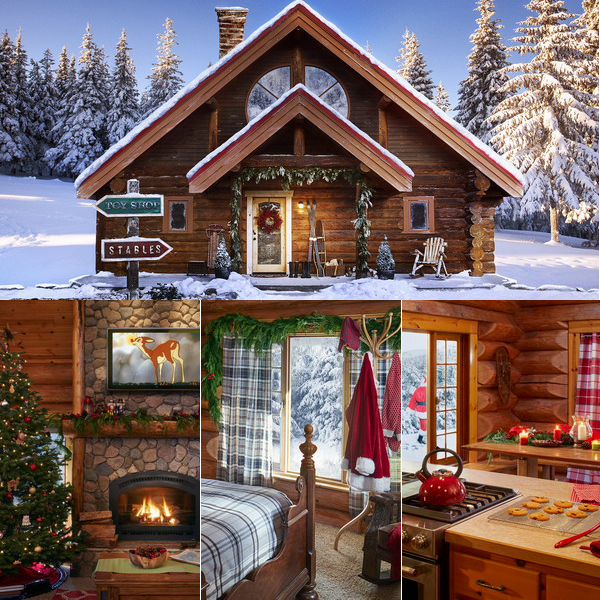 A real Santa Claus home that you can buy: more than 30 interiors photo and a video tour
New Year is the best time to get into a fairy tale. You can do this in many ways: immerse yourself in the atmosphere of your favorite book or film about the holiday, make a trip to the residence of Santa Claus … or live in the house of a New Year's wizard.
Especially for those who want to not just touch a fairy tale, and want live in it for at least a couple of weeks a year, the US real estate agency Zillow puts up for sale the most real house of Santa Claus. This fully furnished accommodation, designed for a large family, where there are all the elements of a Christmas fairy tale: Christmas tree, Santa's office, houses for his assistants and even a stall for deer. And, of course, many, many festive decors. Co-authors of this interior wonder – designer Marian Bright and general contractor Doug Fir.
Do you want to plunge into a New Year's fairy tale? Then we invite you to travel to the real house of Santa Claus – more than 30 photos and a video tour. Sure, you'll like it…